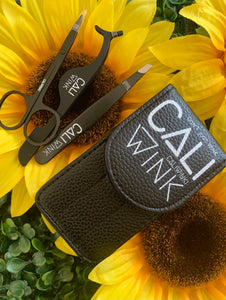 Attention: Due to COVID-19 Pandemic and Health guidelines put in place. ALL SALES ARE FINAL!
Stainless Steel Lash Applicator
Black Tool Set with pouch!
Mini Scissors:  Always replace protective caps after use.  Great for cutting the ends of falsies.
Tweezers Lash Applicator: Flawless application with this lash tool and is uniquely shaped for a perfect application.  Designed for easy/accurate tweezing.  Made for easy lash removal.
Tweezers: Used by both men and women for precise eyebrow care and hair removal.