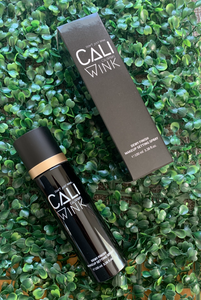 Attention: Due to COVID-19 Pandemic and Health guidelines put in place. ALL SALES ARE FINAL!
Our Makeup Setting Spray provides an 18 hour ultra-long wear and is transfer proof, and with a matte finish.  Offering you superior ingredients for your skin such as active hyaluronic acid and aloe.  This offers hydration and moisture locking.  Niacinamide reduces environmental damage and skin repair.  This product is carefully curated with nano-mist technology/ micro-droplets, an airbrush effect that evenly coats without smudging makeup.  Waterproof & heat resistant.  Suitable for all skin types.  Provides protection against blue rays.  May be used as a Priming spray or Refresh Spray. 
APPLICATION : Step 1: Shake the Bottle :make sure you give it a good shake first.
Step 2: Spray in an X- and T-Formation, For optimal application, hold the bottle about six to eight inches away from your face,mist face 4-6 times.
Step 3: Let Dry :Before rushing out the door or pulling clothes over your head, make sure you let your setting spray dry naturally. Allow 30 seconds for the spray to set.
ONE BOTTLE OF PURE GOODNESS!