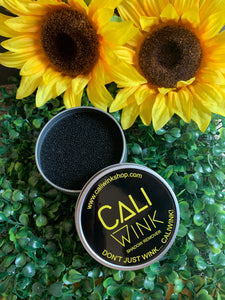 Attention: Due to COVID-19 Pandemic and Health guidelines put in place. ALL SALES ARE FINAL!
Cali Wink dry makeup remover gently removes makeup pigment on your brush without having to change your makeup brush.
Directions: Slide your makeup brush back and forth across the charcoal sponge.  The excess powder will drop into the filter.  No liquid or soap needed!  Just brush off 'n' blend and repeat!