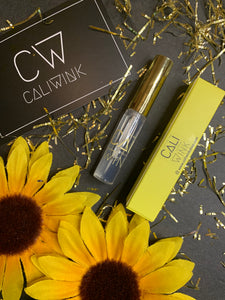 Attention: Due to COVID-19 Pandemic and Health guidelines put in place. ALL SALES ARE FINAL!
Glitter glue adhesive helps to keep loose glitter makeup adhered to the skin while enhancing its reflectiveness.
Apply directly to the skin before applying loose glitter makeup. 
Dries quickly and doesn't feel sticky once applied to the skin.
Don't just wink... Cali Wink!